Manage My Account
Get a Peach Pass
Pay Fines or Tolls
Add More Vehicles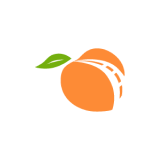 What is Peach Pass?
Benefits of Peach Pass
Peach Pass Account Types
Open Account
Interstate 75 South
Interstate 75 North (NWC)
Interstate 85 North
Interstate 85 Extension
Customer Service
FAQ's
Peach Pass Facts and Stats
PeachPass Update Dashboard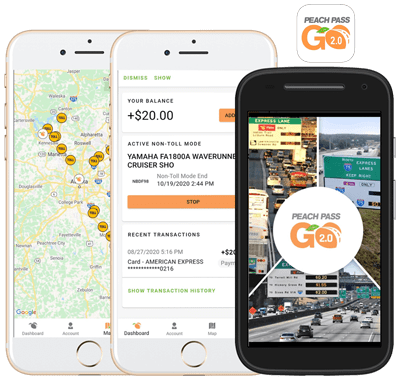 Download Peach Pass GO! 2.0 Mobile App
Want to have your Peach Pass account right at your fingertips? Download the Peach Pass GO! 2.0 mobile app. The Peach Pass GO! mobile app helps you to manage your Peach Pass account with a few simple swipes. Available both in the Apple App and Google Play Stores.

Watch this Informative video that will help you getting started
Peach Pass account holders have the ability to ride the Georgia Express Lanes but also have access to use their accounts to pay for parking and get discount offers from partners and organizations. Click the link below to find out more information.
KEEP MOVING™️  thru traffic!
Sign up today and get to your
destination quicker.
Use your Peach Pass for select parking, discount deals and more!
Get discounts and offers from
Peach Pass partners.
Purchase your BancPass Pay n Go Starter Kit and quickly get started by activating your tag by text, calling the customer service number located on your package or manage your account through the BancPass Mobile App. Also, you can type in your zip code to locate a store or visit a local DDS location.
Enter your zip code to find a Pay N GO! Peach Pass retailer near you!
Pick up a BancPass Pay n Go kit at participating retail locations throughout the state of Georgia. Prepay an amount from $20 to $500 to load funds to use on the four Georgia Express Lanes in Metro Atlanta. Reminder: A pre-paid BancPass account must be converted to a Peach Pass Toll Account to be used in Florida and North Carolina.
Need Help?
Click Here
to find out how and where they can buy BancPass Pay N Go kits